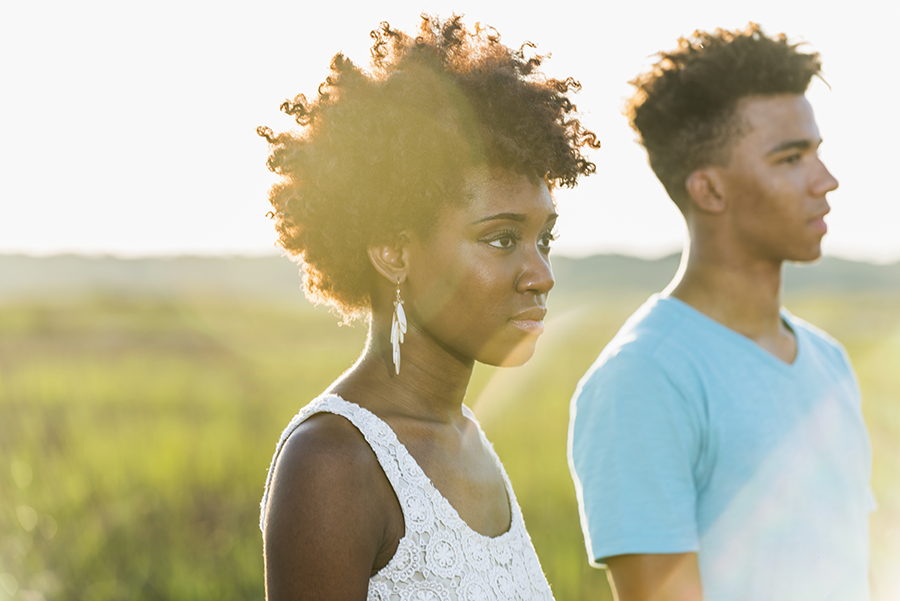 By NSVRC's Yolanda Edrington, Associate Director, and Damary Rodriguez, Database and Resource Assistant
Recently we wrote a blog on black men and their thoughts on the #MeToo movement, the intersections of race and sexual violence, and how the movement has affected black folks. While writing that piece, we came across a video about Ciaspora, a block chain company for reporting sexual assault, created by students attending Texas A& M University. We posed some of the same questions from our previous blog to the Ciaspora Executive Team: Gentill Abdulla, Urel Djiogan, Princewill Imouokhome, and Michael Jordan, in hopes of getting their perspectives on sexual violence.
What prompted you to create Ciaspora?
In the summer of 2017, we each had been looking into new technology while also staying timely on current events. Ciaspora was the product of each of our different aspirations and passions as business leaders intertwined with what we saw that the world needed. The entity of Ciaspora is intended to empower people all around the world and bring hope, truth, and provision to where it is not. The sexual assault reporting system, the Lotus Protocol, is our first project in doing so. We all saw that a social need was urging to be tended to and we thought it's a shame that there isn't a system in place to help those who have survived sexual assault/harassment. So we began to take steps toward filling this void.
It seems this is aimed at college students, would you consider expanding it to include people outside of universities?
Of course, it's not just college students who are plagued with this (sexual violence). But we decided to start at college campuses because this is our immediate environment. You can't expect to change the world if you can't change your immediate vicinity. This issue has gone on too long; it needs to be revolutionized to give the freedom of expression back to the people.
On the radio show "The Breakfast Club Power 105.1 FM", Charlamagne Tha God (one of the hosts) explained his realization that men have been raised on rape culture (https://youtu.be/7GeeC2ibD6g). Would you agree or disagree?
We would say that we, as men, have not been given the necessary conversation and rearing to make us allies to empower our sisters. It often comes late and is learned in the wrong settings. Rape culture is insinuated in many types of media and consumer info; this must change by giving people a voice to speak up. That is where we come in.
What is your take on the #MeToo movement and how does the black man support the black woman in this movement?
Our take on the #MeToo movement is it is necessary and monumental for the current time. Another thing that is crucial to progress the movement of empowerment is the #TimesUp movement. We would love to work with the #TimesUp movement to further our work to empower the victims of sexual assault and shed light on truth.
As black men, we believe the first thing that can be done is understand it is our duty to protect our sisters. With this said, the duty is not out of self-glorification or self-honor; it is strictly to make our sisters safe. We must not be afraid to speak into the lives of other men and stand against our own brothers in any wayward actions, language, or mannerisms.
Knowing what you know now, what would tell young black boys?
We would tell young black boys that this life is about what you give, not what you take. Give truth, give love, give provision. Honor other people out of hearts of servanthood. Your mind is your key to success. Lastly we would tell them to stick together through anything, no matter what.
Stand firm in your honorable convictions and don't be swayed by negative cultures, because if not you, then who!

It is vital that we hear voices from young black men. They have the opportunity to create change. These young men have already done that by creating an app that gives survivors options. You don't have to make an app to make a difference in your community, connect with your local rape crisis center through the coalition listing on our website to start your journey in creating change.