O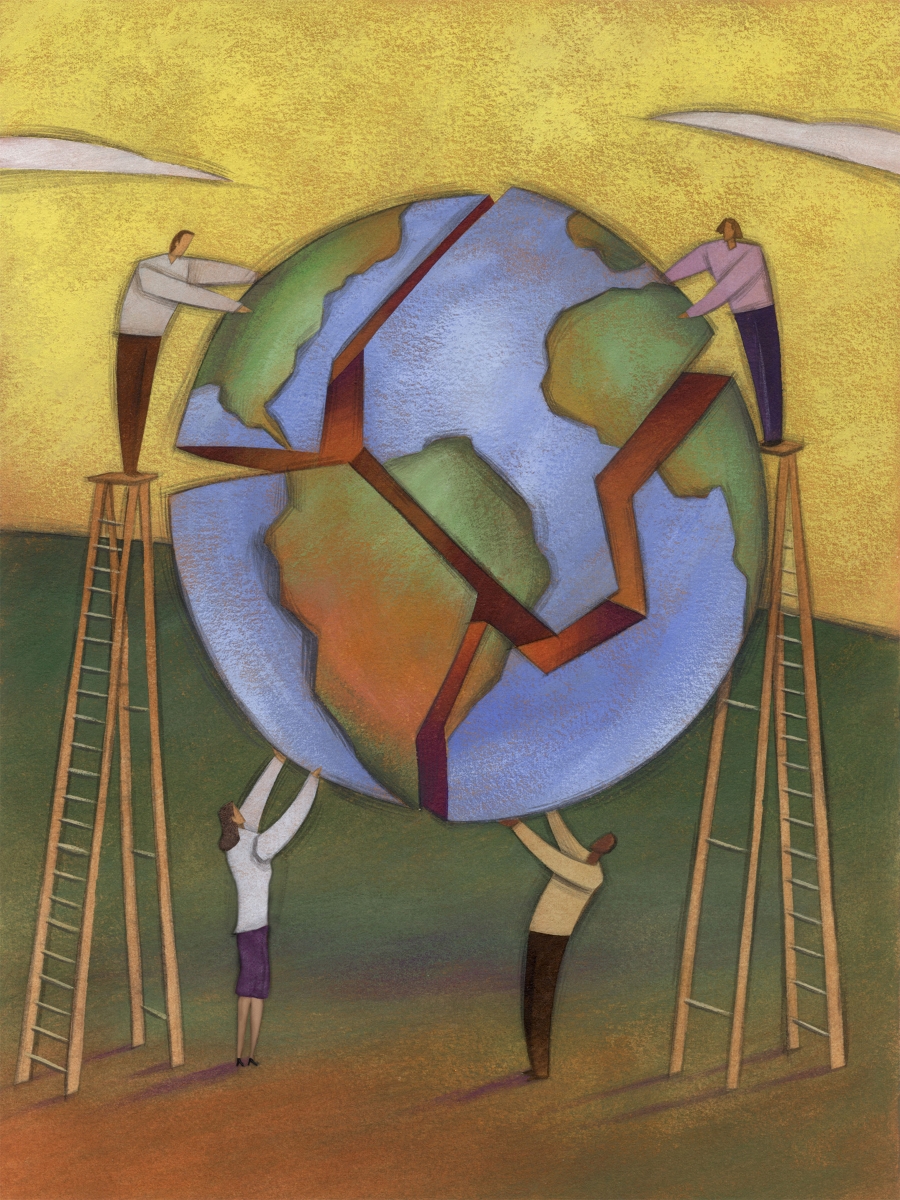 ur country is fortunate to be formed together by various communities. A person might consider families, friends, volunteers, neighborhoods, and many other groups to be their community. In fact, I just spent the weekend with a group of people hanging out in the cold catching the first powder of the season. For me, I get to be part of the ski community. It's the only reason I would ever consider being out in the cold, but it's so worth it! What happens though when violence threatens these little havens of safety and security? How do we handle it? Do we step up and defend it or do we shrink back and pretend nothing is wrong? As I write this, I can't help but think of Ferguson, MO. Regardless of what your beliefs might be; this is a community that is hurting.
The old saying that 'violence is not the answer;' almost seems insignificant at the moment. How do we help our neighbors, brothers, sisters, and friends? How do we stand together in the face of such violence and suffering? Violence knows no boundaries and shows up in many forms. Confronting Violence: Answering Questions About the Epidemic Destroying America's Homes and Communities by George A. Gellert looks at the causes, victims, perpetrators, impact, and settings of interpersonal violence. It presents strategies for the prevention of violent victimization. Gellert also includes a discussion of electronic aggression, cyber-bullying, and cyber stalking as well as, school and youth violence. An updated state by state resource with agency contact information is also included at the conclusion of each chapter.
The Impact of Neighborhoods on Intimate Partner Violence and Victimization by Gillian M. Pinchevsky and Emily M. Wright suggests that the characteristics of the neighborhood where a person lives are important to consider in order to completely understand intimate partner violence. The article focuses on the effects of neighborhoods and the macro-level context on violence between intimate partners. It specifically identifies studies that have examined predictors of intimate partner violence using the social disorganization theory. The authors also recognize the consistencies and differences across their results and describe features that may influence patterns in the findings.
The report by Annie Lyles, Transforming Communities to Prevent Child Sexual Abuse and Exploitation: A Primary Prevention Approach, presents the research and critical thinking of a group of local and national experts in the field of child sexual abuse and exploitation. These leaders developed primary prevention strategies, analyzed environmental factors that cause these problems, and outlined policies and practices for transforming our communities and our nation. The report can also be found at the Prevention Institute website.
The NSVRC library has many more interesting and insightful resources pertaining to community violence and prevention. As the nation and the world continue to be rattled by violence every day, I would hope that within our various communities, we would be able to come together. I hope that we can help those who are suffering and bring peace to all our communities. Together we are stronger than we are apart. Check out the NSVRC library for many more enriching titles and as always, have a positive day!