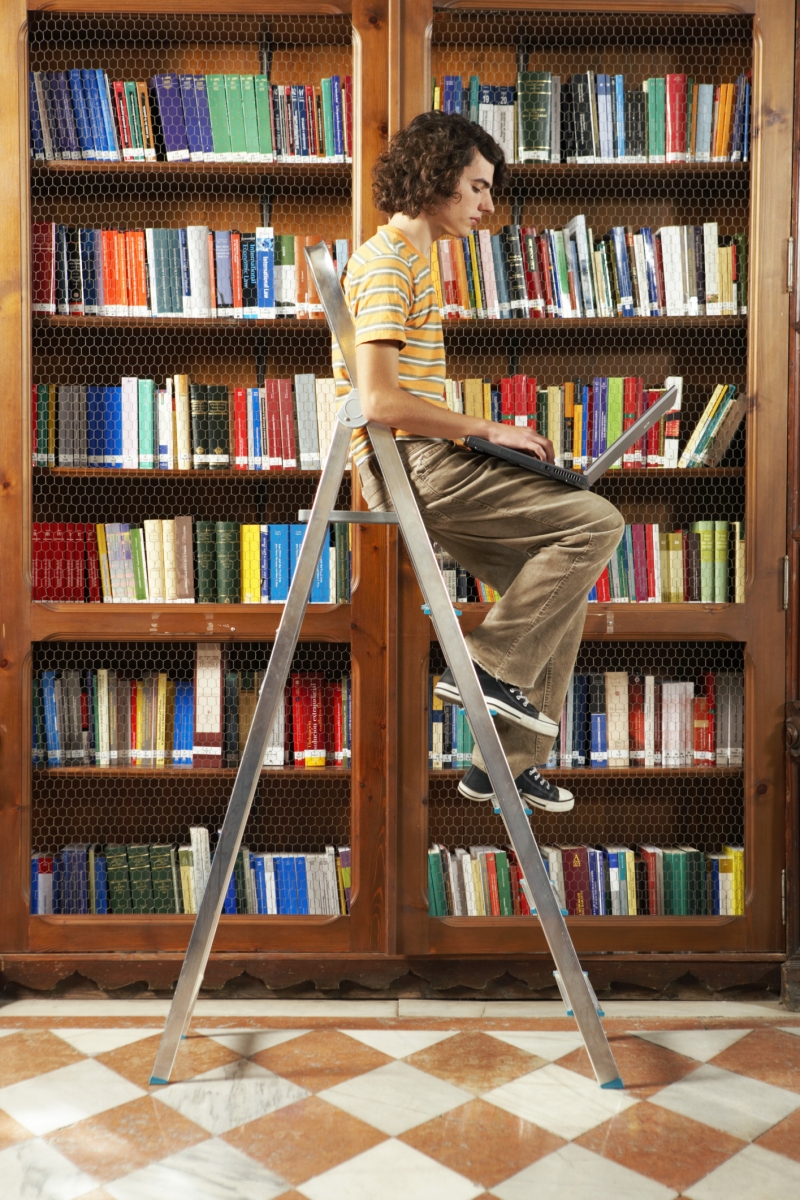 This week, within the library community, librarians all over the country are celebrating Teen Tech Week. Sponsored by the Young Adult Library Services Association, it is aimed at teens, their parents, educators, and concerned adults. The purpose of Teen Tech Week is to ensure that teens are competent and ethical users of technologies. Teens spend much of their lives surrounded by technology, whether at school or in their social lives. Phones, computers, and so on seem to be at their fingertips. This, in and of itself, makes it increasingly important that teens and young people are safe when using the available technologies and that parents have an understanding as to what teens are doing. The NSVRC library has some very useful tools geared toward safety and the vastness that is the cyber world.
An interesting resource worth checking out is It's Complicated: The Social Lives of Networked Teens by Danah Boyd. Throughout this book, some of the major myths regarding teens' use of social media are uncovered. Boyd, who is a youth culture and technology expert, explores the truth behind identity, privacy, safety, danger, and bullying within the technology world. She argues that teens use social media as a tool for managing pressure and limitations around them. Throughout the book, the author discusses various worries about teens and their virtual lives.
Cyber-Safe Kids, Cyber-Savvy Teens: Helping Young People Learn to Make Safe and Responsible Choices Online by Nancy E. Willard is an excellent resource. It is a guidebook intended to help parents protect children from online dangers. This includes protection from internet scams, identity theft, cyberbullying, pornography, and safety from online predators.  The guide includes recommended parenting approaches and information regarding how to address safety issues. This resource can also be accessed through Crisis Connection, Inc.
A Parent's Guide to Cyberbullying and Cyberthreats compiled by the Center for Safe and Responsible Internet Use is an excellent guide that provides insight into teen's use of the internet. It also includes information regarding the use of other technologies for posting text or images that are used for bullying purposes. The information provided gives guidelines for preventing a young person from being victimized by or engaging in harmful online behavior. Violence intervention information is also included.
Technology is ever changing. As teens and children become more engaged, it is important that everyone involved in their lives also stay informed and engaged. Internet safety and prevention of violence are things that everyone can and should take part in. Technology and the library also go hand in hand. Many libraries have become a hub of internet users and explorers. So, as many libraries celebrate Teen Tech Week, we should also ensure that our young people are practicing safe and responsible internet usage. All of us can have a role to play in creating a future generation of well informed, confident, and safe users of technology.
 
Check out the NSVRC library to find out more about these and other resources regarding technology and many other topics. Have a positive day and happy reading!