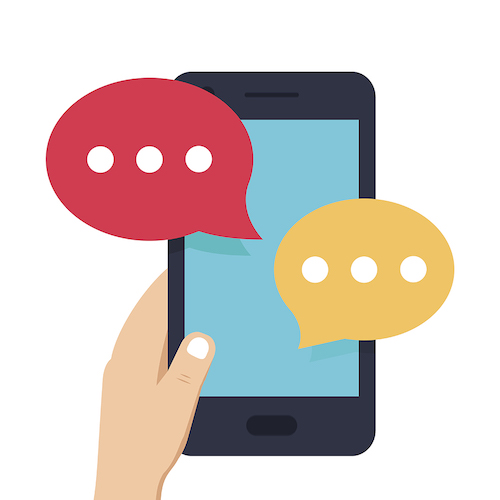 A text conversation about Cat Person, a fictional short story by Kristen Roupenian which appeared in The New Yorker on December 11, 2017. Blog post by Louie Marven, Training Specialist for the National Sexual Violence Resource Center.
---
Hey did you read Cat Person?
I SURE DID and I have thoughts!
I think the defensive posture that some have taken in response to it is definitely troubling
Okay I haven't read that but can assume what it's been
Have you seen the @mencatperson Twitter?
It's funny/demoralizing in a very 2k17 way
I did read about some people saying Margot should have less sex. Ignoring that she is fictional.
Haha no I'll check it out
It's "men react to Cat Person"
In terms of the story, I think trying to debate whether it is "accurate" or "common" or "relatable" is just so outside the bounds of what we look to good fiction to do
I think it's good fiction, AND relatable and accurate- but what's relatable/accurate isn't the plot - it's in the affect, or emotion. The protagonists experience *resounds* with a lot of women And that's not something that really is up for debate.
Yes! It was so well constructed. You really felt like you were right there with her. The plain language was so effective
Yes! It's a great story that's gotten bogged down in criticism of the protagonist
There's been a lot of blowback about fat-shaming and how narcissistic the protagonist is, ignoring that fat-shaming women was widely culturally accepted until VERY recently. There's like a "but men get in trouble when they say that about women!!" reactive-ness. And I think the protagonist is such a great subtle illustration of the way we absorb the "to be looked at-ness" of a patriarchal society. She's not supposed to be All Women: it's a 20 yr old college sophomore who is a little naive and a little silly and clearly defines at least some of her self-worth via the male gaze (see all the fantasies of him looking at her) - and so body policing is clearly part of how she sees the world. Her fantasy is of seeing herself through his eyes.
Yeah and I actually thought that detail was a perfect illustration of a 20-year old college student navigating a sexual relationship with an older person
Right!
And I just watched Handmaid's Tale this week so I was thinking about that too! Like taking power in subtle ways that are a little bit sad because of the larger circumstances of the world, but are also kinda radical in their own way I do think there was a sexiness in her learning the ways in which she had power, but it was so interestingly complicated by the layer on top of that where he had power i.e. her wondering realistically if he was going to murder her and him being emotionally immature but able to play the older and experienced card
Yeah! And how power shifted/was constantly being negotiated, and all the different ways you can answer "who is in control here?"
Right that was so compelling. And in that way I think it was definitely "accurate" because it showed very plainly how consent is not this one time simple yes or no thing and how there are all these factors that have to do with power, violence/safety...
Right. It was accurate in that the story illuminated truths about relationships. NOT that the 2 people in the plot represented THE truth of most people's relationships
Haha yes yes
I just read a critique that basically goes like we didn't get to hear from Robert and then the whole text at the end was a cheap shot and we can't advance the conversation if we don't look at how the patriarchy also impacts men… Like it would be neat to examine that but this story is from Margot's point of view, and that's what makes it strong. If it wasn't, it would be a different story. It might accomplish different things that are important, but the author did not write that story. She wrote this one.
Right. NARRATIVE PERSPECTIVE.
"The internet is like my room of one's own"