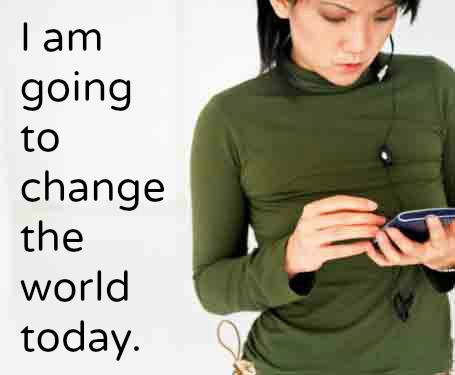 Take a moment and reflect on the last time that you saw something on a social network that pissed you off. This could happen daily (hourly…). Sometimes it's a good kind of pissed off:
"Argh…that article really fires me up, I am going to tweet my senator about it."
Sometimes, it's a disappointed kind of pissed off:
"I really wish my cousin would stop posting off-color jokes. He's better than that."
Sometimes, it's the kind of pissed off that blinds you, because you just can't reconcile good feelings about general humanity when you see that some misogynistic, hate motivated, hegemonic, or otherwise offensive posting has gone viral. (please note: offensive, potentially traumatic content in the following link)
"Really…rape sloth is a thing. Really? There are no words…"
Anger at the dark side of social media is unavoidable…at least it is for this angry feminist. The good news is that you can channel that anger into some positive engaged bystander behaviors. To help get you started, I brainstormed a few ideas for how you can disrupt offensive social media posts.
1.       Stop the chain. Make a comment on the post that questions the messages that the post is reinforcing. That way, when your misguided cousin posts a joke about women, others might think twice about telling him how funny he is. Instead of a long list of "Lol…dumb bitches!" others will see your comment about how you don't understand what's so funny about it. Your cousin might feel challenged by this. Proceed to step 2.
2.       Take if offline. If you see something from someone in your life that you know and care about, think about ways you can talk with them about why these posts concern you. Send a quick text explaining what you saw, and why it matters to you. Identify the behavior (when I see posts like that, it seems sexist to me…) instead of making it about who you think they are (Dude, you're sexist).
3.       Report the behavior. Thankfully, you do not have to be the internet police. In fact, social media sites often present policies and guidelines for appropriate and inappropriate content. If you see something that you think is over the line, report the behavior through the appropriate channels.
4.       Gather support for your cause. You're a social media guru right? So, harness the power of social media and build support for your cause. Write a rousing blog post that challenges the norms, like one mother's open letter to Facebook. Start a counter post that focuses on the positive instead, like Love is Louder. Join a group of like-minded folks who are also out to change the world.
5.       Employ the block button. If all else fails, you don't need to give these hateful messages any more air time than they are already getting. Keep your cyber spaces clear of oppressive messaging. This will help you maintain the kind of atmosphere that fosters your own ideologies. Let your social media be a place to recharge your activist batteries, so you can go out and keep up your good work.
Have a story of your own social media bystander behaviors (or real life for that matter) that you want to share with the world? Add it to our Share Your Stories project. We'd love to hear from you!