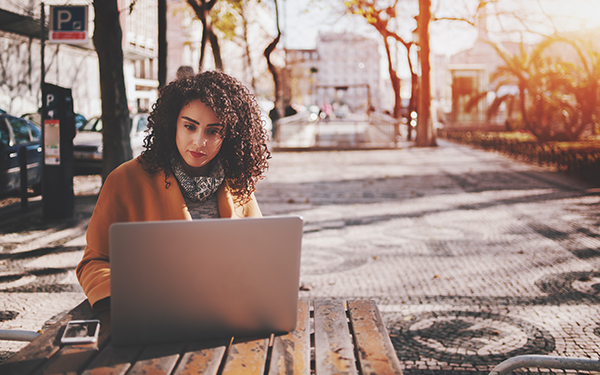 Since 2010, NSVRC has offered translations of our annual Sexual Assault Awareness Month campaign materials in Spanish. Over time, we have taken steps toward offering resources that were not just translations of our messages in English, but adapting those messages to be more relevant and speak to the realities of Latin@/x communities. This year, our bicultural/bilingual staff led an effort to create our first-ever prevention campaign materials in Spanish for and by the Latin@/x community.
The SAAM 2018 Spanish language materials have an entirely different theme, look, and feel from the English campaign materials. This is important because we know language is just one layer of culture, and by creating separate materials, we are able to focus on topics, themes, and messages we believe will resonate the most with this audience. We chose this year's campaign topic after conducting a survey to learn more about attitudes, beliefs, and perceptions of sexual violence in the Latin@/x community.
Starting the conversation

The goal of the SAAM 2018 campaign materials is to help Spanish-speaking and Latin@/x communities have conversations about sexual violence. We know sexual violence can be a difficult topic to talk about, but we also know these conversations are critical to changing the culture.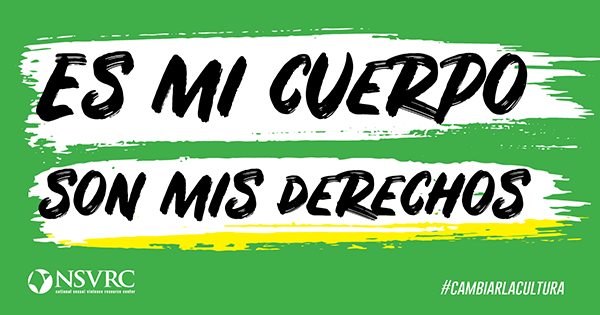 The campaign focuses on empowerment and body rights. The materials use the tagline: "Es mi cuerpo, son mis derechos," or "my body, my rights." The goal of this message is to empower individuals and communities to challenge unhealthy attitudes and behaviors and promote a culture of respect.
This theme is explored in a foto novella about a woman's experience of confronting a group of men who are cat-calling her. The story is in both English and Spanish and highlights messages such as "No tengas miedo de decir no," or "You don't have to be afraid to say no."
We also created two brochures explaining basic information about sexual violence:
Qué es la Agresión Sexual? / What is sexual violence?

This brochure gives an overview of the definition of sexual violence and prevalence of sexual violence, and discusses the many forms of sexual violence.

Quién es afectada después de la violencia sexual? / Who is impacted by sexual violence?

This brochure talks about the range of individuals who experience sexual violence and the impact on survivors.
Social media
As we share these materials on social media, we will be using the hashtag #CambiaLaCultura. We will also be using #YoSoySAAM, a hashtag created by Arte Sana as a collective effort to promote the inclusion and participation of Latin@/x communities in SAAM. Arte Sana is also hosting a #YoSoySAAM Spanish language webinar series available for bilingual Latin@/x advocates with partners across the country.
The campaign materials also include posters, share graphics, and coloring pages. These materials are all available at www.nsvrc.org/es/saam.
Feedback
We appreciate the support of our partners in organizations working to serve Latin@/x communities, and we know we are on a journey to learn how to do this work in more intentional, meaningful ways. We invite you to share your feedback with us. We also want to hear from you about the bilingual and Spanish tools you are using, as well as sharing the resources of our partners.
To read about the campaign in Spanish, visit: https://www.nsvrc.org/es/blogs/recursos-nuevos-para-el-saam